Visual Confection: Southwestern Cacti, Diurnal and Nocturnal Pollinators
For this project I created a visible system using the small multiples idea I presented above and created a visual confection to tell the story of diurnal and nocturnal pollinators of Southwestern Cacti. I started by doing some research and basic sketching.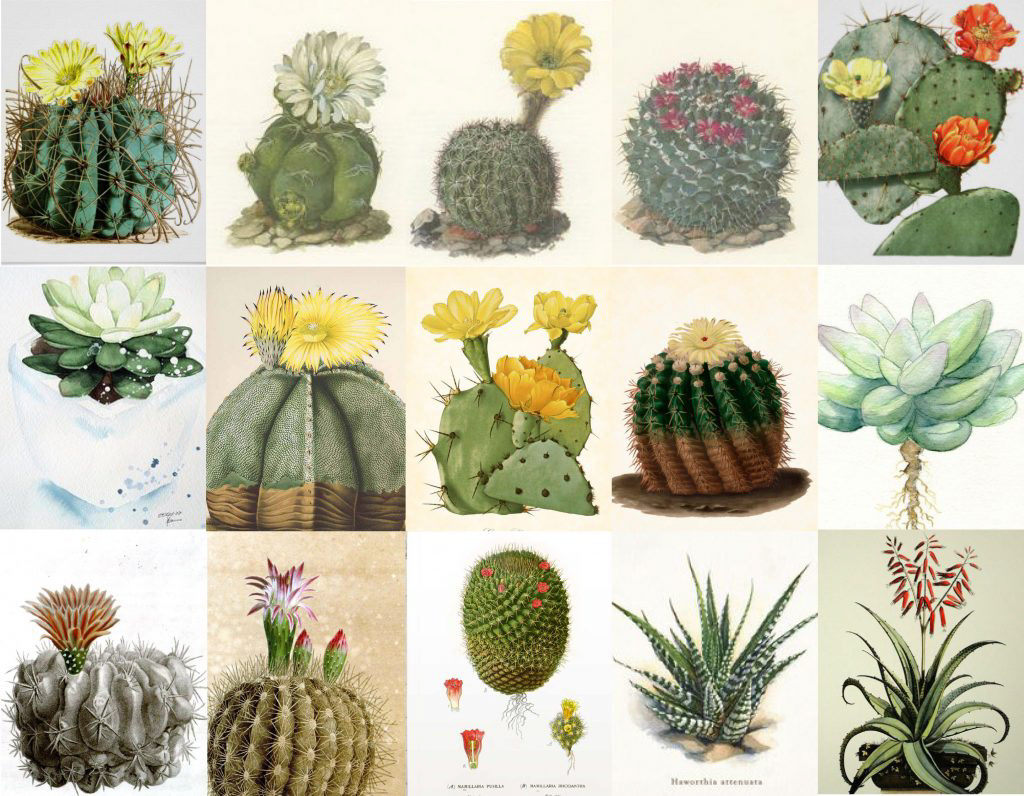 After I decided on my idea and concept I digitally illustrated my original sketches to create a visual styling that could tell the story of the desert pollinators.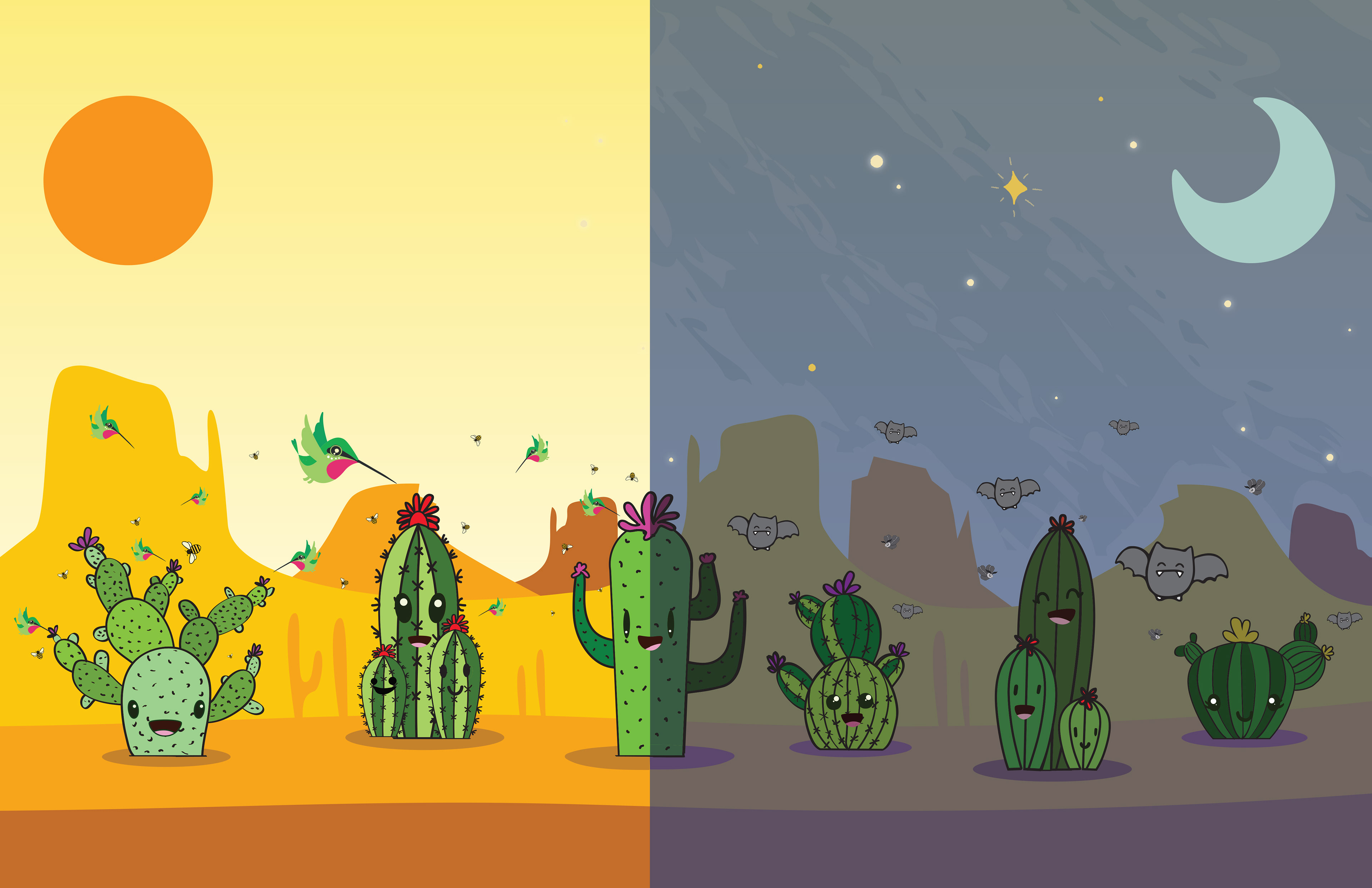 Above was my first draft, and I decided in order to have a cohesive look, I needed the skies to match as well as the cacti to be brighter so they would stand out. So I removed the starry scene and changed the coloring for the final design. I think this would do well as a children's book illustrating different landscapes and ecosystems.